MORE than 32,000 people attended the Scottish Game Fair at Scone Palace near over the weekend, according to figures released by the three-day event's organiser.
A partnership between Stable Events – the operator behind the Scottish Game Fair – and the Game & Wildlife Conservation Trust (GWCT) has generated £150,000 for the charity to help fund scientific research into Scotland's most endangered species, including capercaillie, lapwing, and salmon.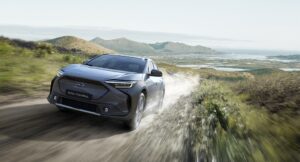 Next year's gathering, one of the biggest events in the countryside calendar north of the Border, takes place from Friday 30 June to Sunday 2 July.
In the meantime, enjoy these photographs from the fair, taken by Sandy Young.
Catch-up on more stories on Scottish Field's news pages.
Plus, don't miss our readers' reviews of family-friendly retreats in the July issue of Scottish Field magazine.